FRENCH
Je suis Matthieu Admin de la communauté Créative d'HistoryCraft et voici ma Deep Academy Application.
N'hésitez pas à dire ce que vous en pensez dans les commentaires et laisser un diamant si vous aimez.
Je me tiens disponible sur le Teamspeak de la French Build Community ainsi que sur celui d'HistoryCraft pour toute information complémentaire ou autre.
Un énorme merci à Yougo pour sa sublime cinématique ainsi qu'à Bebe2c pour le render 🙂
Merci à Anathors pour m'avoir appris à Terra x)
HistoryCraft Créatif est un serveur français communautaire, c'est-à-dire que tout ce qui est fait va toujours dans le sens de notre communauté.
Vous pouvez nous trouver aussi sur le serveur Historycraft.fr.
Si vous souhaitez utiliser cette map, n'oubliez pas d'en indiquer la provenance.
Si vous souhaitez faire une vidéo ou un rendu de la map n'hésitez pas et n'oubliez pas de mettre le lien dans les commentaires.
ENGLISH
Hi everyone, I'm Matthieu, Admin of the HistoryCraft Creative community, and this is my Deep Academy Application.
Feel free to review in the comments and drop a diamond if you like it.
I'm available on the Teamspeak of the French Build Community and of course Historycraft's for more informations or anythings else !
A huge thanks to Yougo for his great cinemtic as well as Bebe2c for the render 🙂
Historycraft.fr is a french multiserver community, with a Rp, Skyblock and a Creative !
Historycraft Creative is a french community server, everything we do is always done for the community. Here you can find staff or player's build.
Built by: HistoryCraft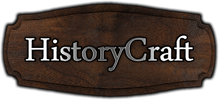 Website : HistoryCraft.fr
Server : HistoryCraft.fr
TeamSpeak : HistoryCraft.fr 
[ads2] [box type="download" align="aligncenter" class="" width="full"]
Download Floating Temple
[/box]